Urgent Visa for Dubai. - Kalyan
Monday, 5 May 2014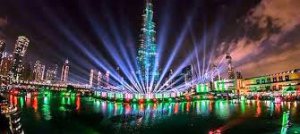 Item details
City:
Kalyan, Maharashtra
Contacts

Ajay Sharma

7738260267
Item description
Visas for Dubai

While taking you into the exciting back streets of Dubai, they can also navigate you through the many layered cultural nuances that make UAE such an exciting holiday destination. After a couple hours you'll be buzzing around the town like a local on the ground of Dubai
Entry requirements for visitors to Dubai are complicated therefore you are advised to check the current regulations before planning your trip to United Arab Emirates. British citizens and residents of the Gulf States are issued visas for up to three months on arrival free of charge, while the citizens of most western nations including Australia, Canada, the United States, New Zealand and most western European countries are issued visas for one month on arrival, Free of charge. Visitors from non-exempt countries that do not fall into the above categories must apply for a visa to the nearest embassy.

Tourist Information in Dubai

Visitors should be aware that citizens of Israel will not get entry to UAE, or any other visitor who has evidence of travel to Israel in their passport will also be prevented from entering the country.
On arrival at Dubai Airport, you will find the information bureau situated in the main building open 24 hours, while the main bureaus in the city can be found at Baniyas Square and on SHK Zayed road. You will also find a small bureau in each of the main shopping centers in the city
The Department of Tourism has established a string of tourist information bureaus throughout the city, with each office able to issue maps and brochures relating to the city\'s tourist hotspots as well as general information on public transport, shopping and accommodation

Documents Required for Dubai Visa

All the documents you need to submit.
We require you to upload the following files as requested by the UAE Immigration Authorities, Copy of a scan passport having clear photo and your name, Clear Passport Photo, UK VISA Scan Clearly, E-Ticket, Marriage Certificate (If you are travelling with your Spouse), Birth Certificate (if you are travelling with your children under the age of 18), Take the copy of the visa with you when you travel.

Fees for Dubai Visa

14 days cost 6,500 per-person inr
30 days cost 7,000 per-person inr
60 days cost 10,000 per-person inr

We provide Services on urgent basis if required. Please contact us on 0208 432 3412, 7738260267.